NPR radio remains an attractive and engaging audience for business decision-makers. This campaign exemplifies the impact NPR sponsorship can have for brands new to audio sponsorship. Appian began its relationship with NPR in 2017, with the goal to reach B2B customers in the DC area. A couple of years later, the brand expanded its reach to a national campaign, featuring more audience targets and business-focused placements.  In just one year as an NPR sponsor, Appian made impressive gains in brand perception, awareness and interest.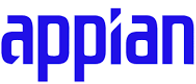 Appian was founded on the belief that talent plus passion will deliver amazing results, and used this idea to build the popular software company it is today. Appian has been recognized Customers' Choice Enterprise Low Code Application by Gartner® Peer Insights, helping thousands of customers create apps more quickly with less hassle.
Target Audience
Appian works with businesses and partners to maximize resources. As they aim to ensure the best customer experience through enterprise IT, Appian remains an accredited global leader among enterprise technology markets. A key audience target is IT decision makers, which is an audience that tunes in to NPR radio: NPR news listeners are 118% more likely than the average U.S. adult to work in technology-related roles and be involved in business purchases of $1,000 or more.²
Objectives
NPR's trustworthiness as a brand partner was a driving force behind Appian's decision to run on NPR platforms. Appian established its relationship with NPR in 2017, in an effort to increase B2B sales in the local markets. What started as a small plan grew into a national campaign. After launching its first NPR campaign on radio in 2021, Appian expanded its NPR sponsorship with a podcast campaign. 
Solution
To craft an effective campaign for Appian, National Public Media experts identified key NPR radio programs like All Things Considered and Morning Edition to reach the decision-maker audience Appian desired. Utilizing these AM and PM drive programs is an even-keeled approach that has worked for many campaigns. Strategically testing which day-part programs catch business leaders more frequently has also served brands well who continue sponsorship with NPR. Appian ran consecutive brand studies which allowed their planners and our experts to analyze and optimize their campaign. Impact studies conducted by NPR to quantify results measured elements like sponsorship recall, perceptions of Appian and interest in learning more about the brand.
Results
From December 2021 to March 2022, NPR listeners have over 2x higher awareness of Appian. Sponsorship recall increased from 38% to 68% between October 2021 and March 2022 among business decision makers and from 33% to 73% among IT decision makers.¹