EVENTS
Tiny Desk Contest
Since 2015, the Tiny Desk Contest – inspired by its namesake The Tiny Desk concert series – has launched undiscovered, unsigned artists to the world. The contest has discovered distinct voices like Fantastic Negrito, who is now a Grammy-winning artist; Grammy-nominated Tank and the Bangas; Quinn Christopherson; and more.
With a multi-city tour and extensions on air and online, Tiny Desk Contest offers sponsors a unique opportunity to align their brand with the iconic Tiny Desk franchise.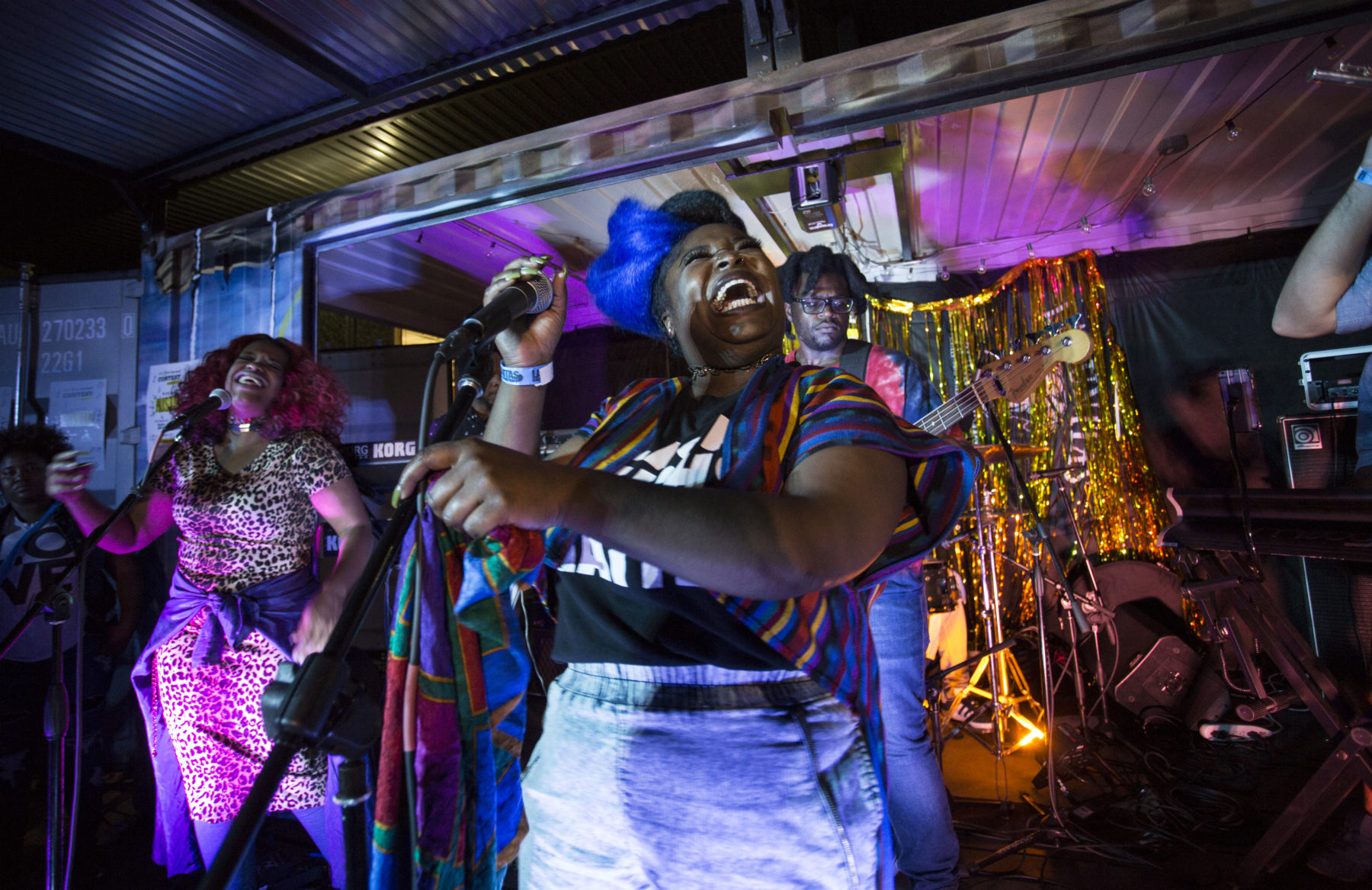 Image by Lizzie Chen
The Tiny Desk Contest Reach
40K
Contest entries over seven years¹
25.1M+
Contest video views over seven years²
15,100
event attendees over seven years¹
860K
Contest virtual event views over two years²
Source: 1. Tiny Desk Contest Tour Attendee Survey Data 2016-2022. 2. YouTube, NPR.org, Facebook, Instagram.
2023 Tiny Desk Contest Winner: Little Moon
Proud Sponsors of Past and Present Tiny Desk Contests
"...there is no greater endorsement than to be presented to the public by NPR Music."
Wall Street Journal
"Since winning the inaugural contest in early 2015, blues singer Fantastic Negrito [aka Xavier Amin Dphrepaulezz] has won two Grammys for best contemporary blues album."
Billboard
"[Quinn Christopherson] had us floored, and me in tears. His is the voice we need right now. He is why we show up for each other. He is why we listen."
The Tucson Sentinel
"2017 winners Tank and the Bangas released their major-label debut, Green Balloon, earlier this year on Universal Music Group's Verve Forecast label and [in 2019] scored a coveted Grammy best new artist nomination."
Billboard
"Tiny Desk celebrates skill. One look at New Orleans band Tank and the Bangas'
career-making star-turn
on Tiny Desk is proof. The popular performance, which came after the band won the third "Tiny Desk Contest" in 2017, helped land them a label deal and, not long after, a best new artist Grammy nod."
LA Times