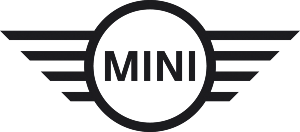 Behind MINI's iconic stripes is an auto brand with over 60 years of history rooted in racing, individuality, and adventure.
MINI has appealed to a wide variety of drivers over the years, but at its core, the brand believes in both uniqueness and community. While the brand is no stranger to the power of audio marketing, custom audio from NPR sponsorship helped MINI level up their campaign to showcase their spunk and personality.
Goal
MINI aimed to build brand awareness around their belief in the power of community. Or in MINI's words, "Behind the wheel of a MINI, we may all be different, but we're better together."
Solution
To tell MINI's unique stories, the campaign featured Product Inspiration Mid-rolls. NPM Creative, National Public Media's in-house creative agency, teamed up with MINI to produce 60-second custom audio creative to share stories from the MINI community. The campaign also included a Custom Channel, a curated set of audio stories that align with a brand's values, and display placements. 
With MINI's focus on building community and positivity, the NPR Sponsorship team selected shows that stood out for their positive spirit and active, engaged followings. Shows like Pop Culture Happy Hour, It's Been a Minute, Life Kit, How I Built This, and Fresh Air were a natural fit. To elevate the custom creative one step further, MINI tailored some of their sponsorship messages to align with joyful recurring content segments of individual shows like "Best Thing That Happened To Me This Week" from It's Been a Minute and "What's Making Us Happy This Week" from Pop Culture Happy Hour.
Listen to the creative: