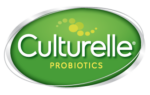 NPR listeners are always looking for a healthier way to live their life (78%).¹ In just the last 6 months, 65% of NPR listeners have taken vitamins/dietary supplements.¹ They're also actively seeking information about nutrition to maintain a healthy diet. Data like this shows why health and wellness brands look to NPR platforms to deploy impactful marketing campaigns. The messages heard on NPR platforms stay with listeners, who share what they hear with friends and family. One probiotic brand, Culturelle, recently partnered with NPR to run an informative campaign around its supplements and saw results.
Campaign Details
Aiming to reach adults A25-44 who may be interested in researching this brand, Culturelle's campaign ran for three months in podcast and digital placements across NPR platforms and programs. Culturelle's spots appeared in newer podcast episodes as well as every category of NPR programming. Beyond podcasts, the campaign included a desktop and in-story mobile banner that ran across corresponding podcast program pages on NPR.org. With the combination of audio and display, Culturelle extended the reach and impact of its campaign.
During the campaign, an impact study measured overall brand awareness, opinion, and interest as well as recall of Culturelle as a sponsor.
Creative Messaging 
For health and medical podcast sponsors, NPR's guidelines accept promotional messages for prescription drug products. This allows sponsors to be creative with their messaging promoting daily supplements like probiotics. NPR audiences are receptive to fact-based, straight forward messaging. Culturelle's creative copy was just that, detailing how Culturelle's formula is designed to be safe and effective for everyday use and is backed by a 2021 survey by pharmacists.
Hear Culturelle's podcast messages: